Messages from World Religious Leader
🕊 World Religious Leaders pray for peace on the Korean Peninsula on the 70th anniversary of the Korean War Armistice
Marking the 70th anniversary of the Korean War Armistice, world religious leaders announced some messages praying for peace on the Korean Peninsula.
In response to the <Korea Peace Appeal Campaign>'s call, Tibetan Buddhist leader the Dalai Lama and World Council of Churches General Secretary Jerry Pillay sent messages expressing their desire for an end to the Korean War, a peaceful settlement on the Korean Peninsula, and a peaceful resolution of issues through dialogue. In addition, a message from Pope Francis was presented at the Mass for Peace on the Korean Peninsula held on 27 July at Myeongdong Cathedral.
---
A message from Pope Francis
To The Most Reverend Matthias Ri Iong-hoon
Bishop of Suwon
President of the Bishop's Conference of Korea,
I send cordial greetings and the assurance of my spiritual closeness to you and those taking part in the "Special Mass for Peace in Korea: commemorating 70 years of the armistice". It is my hope that this anniversary will be an opportunity for the Bishops, clergy, religious and lay faithful of your land to renew their dedication to building up Almighty God's Kingdom of "righteousness and peace and joy in the Holy Spirit" (Rom 14 : 17).
The various wars and armed conflicts that in these days are afflicting the human family, especially the most vulnerable of our brothers and sisters, are a tragic reminder of the need for constant vigilance in defending and promoting justice and friendly cooperation within communities and between peoples.
In this regard, I wish to encourage all Koreans to be "prophets" of peace, which is always "based on respect for each person … on respect for the law and the common good, on respect for the environment entrusted to our care and for the richness of the moral tradition inherited from past generations" (Message for the 2019 World Day of Peace, 6).
In this way, I trust that the marking of the armistice will point not only to the cessation of hostilities but to a bright future of reconciliation, fraternity and enduring harmony for the Korean peninsula, and indeed the wider world.
Entrusting all participating in this Solemn celebration of Mass to the intercession of Our Lady Queen of Peace, I gladly impart my Blessing as pledge of abundant heavenly graces.

Rome, Saint John Lateran,
22 June 2023
Francis
---
THE DALAI LAMA MESSAGE
24 July 2023
As the Korean people, and peace-loving communities everywhere, observe the 70lh anniversary of the Korean War Armistice, I would like to reiterate my appeal that a peaceful, lasting solution be found for the crisis on the Korean Peninsula.
I was not even 20 years old when an armistice was signed in 1953. Today, I am 88 years old. Over the years, I have had an opportunity to sit down with youth leaders from many parts of the world, and I fully support their determination to build peace in their communities.
In our interdependent world, it no longer makes sense to think of 'us' and 'them.' Economic systems may differ, but the peace and well-being of any one part of the world depends on there being stability and peace in other places.
I hope that new generations in both South Korea and North Korea do not forget that living in peace is in their mutual interest. Indeed, the peace and stability of the entire world very much depends on it. I am convinced that the Korean people, like all eight billion people alive today, want happiness and not suffering.
I commend the peace campaign initiative recently launched in Korea. I firmly believe that such initiatives generate not only greater awareness, but also deeper support. At the same time, it is not enough just to talk about peace. We must work to reduce hatred and jealousy in ourselves, and to cultivate compassion and a wider perspective. We can only create peace in our communities, nations and the world, once we have developed peace with ourselves.

It is evident across the globe that problems cannot be solved through reliance on weapons or the use of force. Instead, we should seek solutions through dialogue and diplomacy. It is not enough to just declare that we need to put an end to war, as long as we aim for our own victory and our opponent's defeat. As an avowed campaigner for demilitarization throughout the world and the complete elimination of all nuclear weapons, I believe that such measures are needed to bring about lasting peace and stability on the Korean Peninsula too.
I pray that realistic and mutually acceptable measures can be taken to ensure that people in the entire Korean Peninsula can enjoy peace, prosperity and security.
With my prayers and good wishes,
---
Message on the 70th Anniversary of Armistice Agreement in the Korean Peninsula
Rev. Prof. Dr Jerry Pillay
General Secretary, World Council of Churches
27 July 2023
Sisters and brothers, I strongly associate myself and the World Council of Churches with the determined commitment to peace on the Korean Peninsula, in the region, and throughout the world. Indeed, the WCC recognizes that it is the Christian calling to be peacemakers in all places and at all times, persistently advocating for peace and reconciliation, against all the forces of the world that drive us towards conflict and division. Sadly, it seems that this calling is tested now in an increasing number of contexts. And, as you know, this is so relevant for the Korean Peninsula.
The WCC has accompanied the search for peace on the Korean Peninsula and for the peaceful reunification of the divided Korean people for almost 40 years, supporting the efforts of Christians from both South and North Korea to promote dialogue, encounter and cooperation rather than provocation and confrontation. I take this opportunity to pay special tribute to the faithful work for peace carried out over these several decades by and through the National Council of Churches of Korea, as well as through the wider Korean peace movements.
At a time when tensions and confrontation in the region are once again on the rise, and when the political context nationally and internationally does not favour peace, your commitment is needed now more than ever. For this challenge, you have strong networks of support and accompaniment internationally, including through the World Council of Churches. General Secretariat
At the WCC's 11th Assembly in Karlsruhe, Germany, in September 2022, the Assembly adopted a Minute on ending the war and building peace on the Korean Peninsula which urged WCC member churches and partners to renew their solidarity and to actively support and accompany the Korean churches in their advocacy, including through the Korea Peace Appeal Campaign. And just last month, the WCC Central Committee followed up with a Statement on the 70th Anniversary of the Korean War Armistice Agreement which observed that "seventy years of suspended state of war is illogical, and a deeply unconstructive context for engaging with current realities on the Korean Peninsula."
Accordingly, the statement renewed our longstanding appeal for steps to be taken to declare a formal end to the Korean War, and to replace the 1953 Armistice Agreement with a peace treaty. It called on all WCC member churches and ecumenical partners, especially those in countries whose forces participated in the Korean War 1950-1953, to advocate with their governments for such a declaration and peace treaty. And it urged the governments of the USA, Japan, South Korea and North Korea to refrain from statements and military actions that risk further escalating confrontation and tensions in the region, and instead take steps to reduce tensions and to create an environment conducive to dialogue.
It is my prayer that these expressions, which I share with you now, will serve to convey our solidarity, and to encourage you and strengthen you in your continued work for peace. I pray that you will never give up hope for peace on the Korean Peninsula despite the seemingly insurmountable obstacles on this path, but that we will continue to work together for peace, until God willing, it is achieved. The WCC continues to struggle with you in the pilgrimage of justice, reconciliation, unity and peace.
Please remain assured of our continued prayers and support.
Blessings and peace in our Triune God: Father, Son and Holy Spirit.
Thank you.
Click here for the Korean Version
---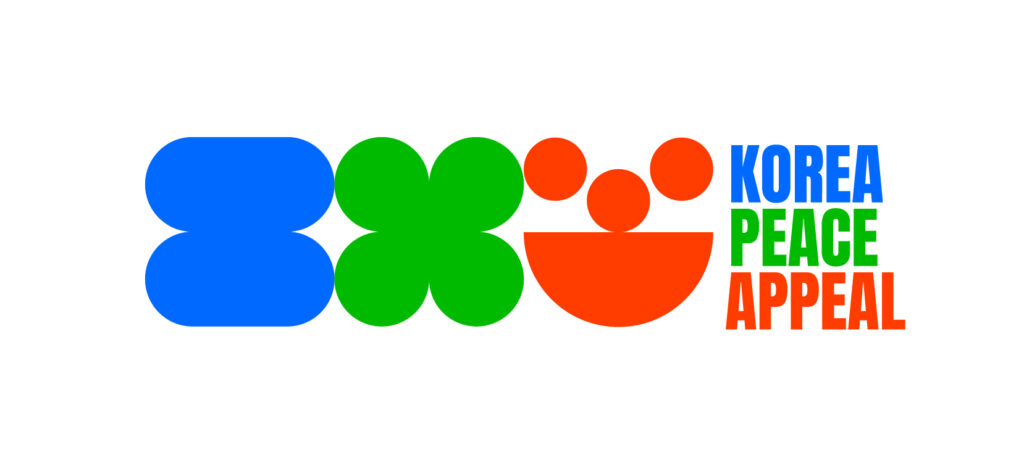 ---
---
공식일정 캘린더
---
실시간 활동 SNS
텔레그램 채널에 가장 빠르게 게시되고,
더 많은 채널로 소통합니다. 지금 팔로우하세요!